"Always build curiosity. Make sure you know who you're talking to, and then start to research what makes that audience resistant toward you. Condition your audience to engage on social media." Ryan Cody McMorris
Follow the 3 E's to build curiosity in your marketing approach. These 3 E's will help you attract people to you and help avoid resistance toward you. With social media playing an important part of online marketing it's important to understand what attracts and what detracts your audience.
You must understand that people are not on Social Media to be sold to. Use Social Media to get engagement from your audience. It's important to know what your audience wants and spend time researching their needs, their problems and offer them solutions.
3 E's To Build Curiosity:
Engagement –
Get your audience engaged and give them a reason to listen.
Share a personal experience that is relevant.
Ask a provocative question
Explain your interest in the topic
Excitement – You must be excited about what you are sharing.
Your positive energy will keep them wanting more.
Put your passion out there and let your audience see and feel it.
Education – 
If you want to inspire people to take action you have to educate them.
You will not be able to sell anything until you educate your audience
What's in it for your audience? What value can you provide that will get them wanting more from you?
If you use the 3 E's to build curiosity you are sure to build your audience and sell to your audience.
If you want to grow and get more leads, more clients and more sales follow these 3 steps:
Build Your Audience
Engage Your Audience
Sell Your Audience
You can achieve all three of these things if you follow the 3 E's to Build Curiosity.
THE TOP EARNER FRAMEWORK?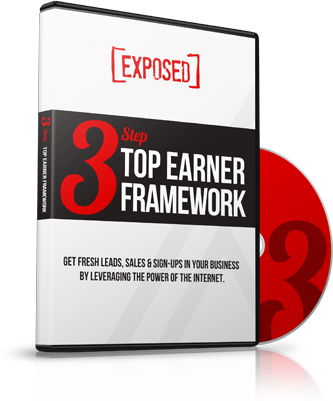 FINALLY Unlock the 3-Step Framework and Learn How to Get Fresh Leads, Sales & Sign-Ups in YOUR Business Leveraging the Power of the Internet.