4 Steps to Overcome Fear of Creating Videos
Overcome fear of creating videos now and build a huge business! Are you holding yourself back because you fear what people will think of you? Do you put a bunch of stuff in your mind and it causes you to fear the thought of even doing videos. It's time to conquer that fear and start sharing who you are so that people can learn to know, like and trust you.
If you follow these four steps to overcome fear of creating videos you will take your business to the next level!
Step 1: Practice Before Publishing
Practice before publishing your video will help you conquer your fear. Record yourself multiple times and you will start enjoying it. You may even have fun while doing it. This will help you gain the confidence you need to believe in yourself.
When you are practicing you get a chance to check your lighting, the sound quality and the energy level you are sharing with your audience.
Step 2: Stop ASSUMING
One of the things causing fear in many people is the thought of what will people think of them. So many times, people think others are looking at them and judging them. Stop assuming what others are thinking about! They don't care about your hair, or your weight, or your looks. They only care about the content you are providing.
All you have to focus on is providing valuable content that solves problems for people. Sharing your personality and your knowledge is truly all you really need to create videos. Show people you care about helping them. Creating videos is the easiest way to do that. Your tone comes across a lot better on videos than it does through text.
Step 3: Have a Conversation with Your Camera
When you start recording treat your camera as if it is a person sitting in front of you. This will help you relax as you are speaking and presenting your content. If you genuinely care about your audience it will come across as that. Don't try to be perfect because that will only cause you make more mistakes then you want to.
Step 4: Don't Use A Script
Using a script will cause you to sound like a robot and takes away from having a conversation with your audience. It's easy to think that having a script will help you. It does not! It only takes away from your focus of being the person that people can relate to.
You can have a note with list of topics you want to go over but don't have a script. Having a little note will help you hit important points.
Your knowledge on your topic is all you really need. Talk about something you feel comfortable with.
If you follow these 4 steps to overcome fear of creating videos you will begin to taking your business to the next level.
4 Step Formula to Creating Videos
You have to realize video marketing create residual leads. You can use these 4 steps to creating videos right away.
1. Introduce yourself.
2. Ask a question to a solution you are about to provide.
3. Now answer that question by sharing a solution that you offer but in a content providing way.
4. Have a Call To Action – what do you want them to do next?
VERY IMPORTANT
Do not sell! Offer free valuable content that people would appreciate!
FREE Video Marketing Training
FREE TRAINING + PDF DOWNLOAD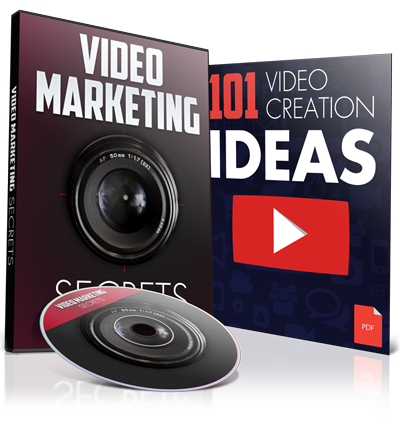 ATTENTION VIDEO MARKETERS: Get More Views, Subscribers, and Leads with YOUR Videos (and rank on Google Page 1)
Coach Manny Rodriguez coaches home bases business owners to take their business to the next level. He helps them create an online presence following an Attraction Marketing system. Getting more leads, more signups and growing their bottom line is a key focus for Coach Manny.